Our certified professional nursing and physician staff supports acute and chronic patient needs including inpatient and outpatient care of:
Endocrine and metabolic diseases
Diabetes, Thyroid or Adrenal
Resistant Hypertension
Insulin Resistance/Hypermetabolic Management
Neuroendocrine Diseases
Pituitary including:
Acromegaly
Prolactinoma
Autoimmune Encephalopathy
Minor to Severe Memory Problems
Mild Cognitive Impairment
Alzheimer's Disease
Pseudobulbar Affect
Stroke and Vascular Dementia
We provide meaningful measures of patient function:
Indices of cerebral metabolism and perfusion
Brain PET
Brain SPECT
72 hour blood glucose monitoring
Total and differential kidney function
Hyperlipidemia including
Omega 6:omega 3 ratios
NMR Particle Number Analysis
Please call: (513) 561-3797 for appointments.
Download New Patient Registration Form

Access Patient Portal
Optimal outpatient clinical and inpatient hospital care for endocrine & metabolic, neuroendocrine & nuclear medicine patients.
Our Staff Certifications include:
American Board of Endocrinology and Metabolism
American Board of Internal Medicine
American Board of Nuclear Medicine
Advanced Cardiac Life Support
Basic Cardiac Life Support
American College of Radiology
Ohio State Certified Nuclear Medicine Technologists
Ohio State Registered Nursing
Ohio State Registered Phlebotomist
Ohio Department of Health
*  Please contact us for more information  *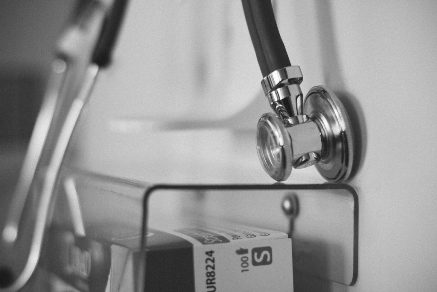 Thank you for visiting the website for Harold T. Pretorius, MD, PhD. If you have questions or would like to know more about our practice, please contact us using the information below.
---
Main Office Address (Ohio):
4743 Cornell Rd,
Blue Ash, OH 45242
Phone: 513.561.3797
Fax:  513.561.4043
---
Email: *protected email*
Business Hours at Blue Ash Office:

| | |
| --- | --- |
| Monday | 9 am to 4 pm |
| Tuesday | 9 am to 4 pm |
| Wednesday | 7:30 am to 4 pm |
| Thursday | 7:30 am to 4 pm |
| Friday | 7:30 am to 4 pm |
| Saturday | 7:30 am to 12 pm |
| Sunday | Closed |
Very knowledgeable doctor!! My husbands blood sugar was through the roof with our family doctor. My sister-in-law has been seeing him for years, so we went to see Dr. Pretorius. So glad we did!! Just listening to him speak and tell us what he has done make me a believer. Diabetes is now under control, cannot say enough good about this man!!
I have been seeing Doctor Pretorius for years, and he has been successfully helping me manage my thyroid and autoimmune disease . He was the only doctor to properly find what was wrong with me , when I had been told for years that I was imagining my illness . After he probably saved my life when I had severe hyperthyroidism and Graves' disease , I sent several friends to him who experienced the same thing . He cured them as well. Long wait ? Yes , but he makes your visit count.
My name is Tracy and Dr Pretorius literally saved my life. His knowledge is, I think, what no one else could have compared to. I could not walk without being extremely dizzy and off balance, I could not speak in any way and be understood and I had been to 6 other Drs including Ohio State and no one had the knowledge and took the time to give me the tests needed to figure out what was wrong with me. Dr Pretorius gave me a brain scan that showed the I had low blood flow to the middle and back of my brain. Caused by a virus in my Thyroid which did not need to be treated but other Drs treated me with medication that literally made me overdose and almost loose my life. I have been treated by Dr Pretorius for over a year and I am functional and happy. What a wonderful Dr. Thank you Dr Pretorius, I could never repay you with words.

---
Member of following Professional Societies